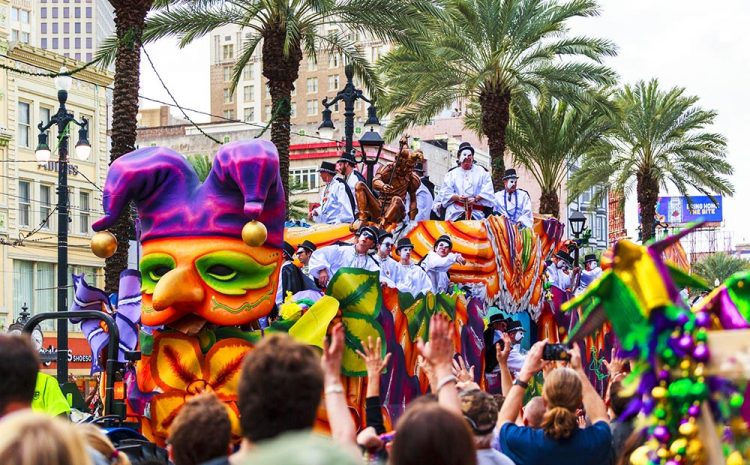 Para dizer folia de carnaval em inglês o termo é CARNIVAL REVELRY. Lembrando que em inglês, podemos escrever ainda CARNAVAL ao invés de CARNIVAL. Portanto, é possível encontrarmos CARNAVAL REVELRY.
Só para deixar tudo mais claro, veja o que diz o dicionário de inglês:
wild noisy dancing, eating, drinking etc, usually to celebrate something
E "revelry" pode ainda ser traduzido por festança, farra, brincadeira, festa e outros. Afinal, "revelry" significa "celebração de algo com muita comida, bebida, dança e muito barulho".
Assim, CARNIVAL REVELRY é como dizemos folia de carnaval em inglês ou ainda brincadeira de carnaval.
Quem participa da folia é chamado de folião ou foliã. Então, anote aí que folião em inglês é REVELER (inglês americano) ou REVELLER (inglês britânico).
Seguem abaixo exemplos com REVELRY e REVELLER para você entender melhor como usá-las.
Exemplos
The Carnival revelry officially starts Wednesday. (A folia de carnaval começa na quarta-feira.)
Fans can expect the same carnival revelry as in previous years. (Os fãs podem aguardar a mesma folia de carnaval de anos anteriores.)
People came from several places to join in the revelry. (As pessoas vieram de vários locais para entrar na folia. )
In the midst of this revelry, I found this wonderful young lady. (No meio desta farra, eu encontrei está garota maravilhosa.)
He was exhausted after a night of revelry. (Ele estava exausto depois de uma noite de folia.)
Carnival revelry usually involves large crowds of people packed together – a perfect opportunity for pickpockets. (A folia de carnaval costuma juntar uma grande número de pessoas – uma oportunidade perfeita para batedores de carteira.)
The entire street is filled with costumed revelers shaking their hips to the vibrant throb of Latin music. (A rua toda estava abarrotada de foliões fantasiados requebrando os quadris às batidas eletrizantes da musica latina.)
Thousands of revellers fill the streets of Olinda every year. (Milhares de foliões tomam conta das ruas de Olinda todos os anos.)
Rio Carnival revellers defy Zika threat by hitting streets in colourful array of glitter, glamour and skimpy outfits. (Os foliões do carnaval do rio desafiam a ameaça da zica indo para as ruas com roupas coloridas, glamurosas, brilhantes e ousadas.)
Prontinho! Agora que você já sabe como dizer folia de carnaval em inglês, aproveite para assistir ao vídeo abaixo e aprender também o vocabulário de carnaval em inglês.